Each month we are driving for new items here in Southern West Virginia! Have you found any deals for your Operation Christmas Child Shoebox yet? By spreading out purchasing the items for your Operation Christmas Child Shoebox you can afford to touch more lives.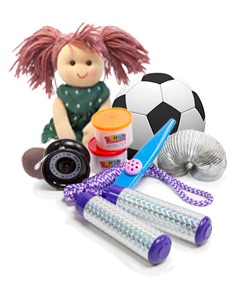 This month at First Southern Baptist of Grandview we are driving for Toys. Many of the children recieving these boxes have never had a toy of their own. When they get this box, the gift of a toy makes them feel loved and cherished.
"The slinky was fascinating to me. We loved to send it down the steps and we played a lot of games with it. It was a simple toy but it was my favorite in the box."
–Devon, Grenada
"Our economic condition is very poor, so my parents cannot afford to buy toys for me. When I heard that I would get a gift box, I was so excited! Thank you to all of my foreign friends who sent me the toys and other amazing things."
–Samia, East Asia
Click here to see the suggested gift packing list
Click here for more monthly ideas for your church or organization
We are a drop off site for Operation Christmas Child! If you are in the Shady District, bring us your shoeboxes and donations.
Source: Samaritan's Purse