You can impact more chidren by spreading out your Operation Christmas Child shoebox gift shopping. Savvy shoppers know the best deals are not found at the last minute!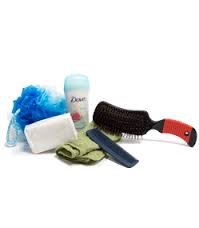 At First Southern Baptist of Grandview we are driving for hygiene items for the months of May and June for Operation Christmas Child. Why hygiene items? These items are a necessity that many children around the world are not fortunate enough to have. Simple things like toothbrushes, soap, and wash clothes are treasured gifts that are a blessing to children in need.
"I absolutely loved the washcloth. As an orphan I had to share a towel with about 20 kids. So when I got the washcloth I actually thought it was my own personal towel."
–Vladimir, Russia
Be sure to select non-liquid hygiene items such as toothbrushes, bar soap, plastic soap containers, combs, washcloths, etc.
If you are in the Shady Spring District, the closest drop off location is our church! 2924 Grandview Rd. Beaver, WV 25813
Click here to see the suggested gift items list
Click here for more monthly packing ideas for your church or organization
We are a drop off site for Operation Christmas Child! If you are in the Shady District, bring us your shoeboxes and donations.
Source: Samaritan's Purse