Wondering how to schedule your Southern West Virginia Missions Trip?
The group registration form is an online web form formulated for your convenience. Simply fill in your group information and click submit. If you have any questions or concerns you can email us or give us a call.

View our Missions Trip Scheduling Calendar to view the available dates and select the dates your team would like to participate in your Southern West Virginia Missions Trip. You can tentatively schedule your prefered dates prior to paying your deposit.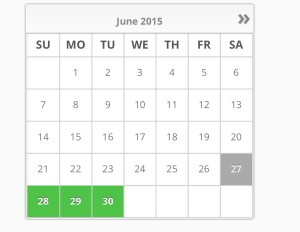 Step 3: Pay Your Deposit
You can mail your team's deposit to 2924 Grandview Rd. Beaver, WV 25813 or you can choose to pay the deposit online. Once we have recieved your deposit, your dates are secure. Failure to submit a deposit may result in loss of reservation.
*Note: Online Deposit is Not Yet Set Up
It really is that simple to book your Mission Team's Southern West Virginia Missions Trip! We look forward to showing Christ's love to Southern West Virginia with you.
Next Steps:
Download Complete Group Packet
Turn in Individual Team Member Applications
Begin Praying and Preparing Spiritually
For Missions Trip Ideas Click Here
For more Mission Trip Planning Resources Click Here